Latest Issue
The Economic Impact of Evil
November 23, 2015
"Political leaders still think things can be done through force, but that cannot solve terrorism. Backwardness is the breeding ground of terror, and that is what we have to fight."
– Mikhail Gorbachev
"... Europe exemplifies a situation unfavorable to a common currency. It is composed of separate nations, speaking different languages, with different customs, and having citizens feeling far greater loyalty and attachment to their own country than to a common market or to the idea of Europe."
– Professor Milton Friedman, The Times, 19 November 1997
"There is no example in history of a lasting monetary union that was not linked to one State."
– Otmar Issing, chief economist of the German Bundesbank in 1991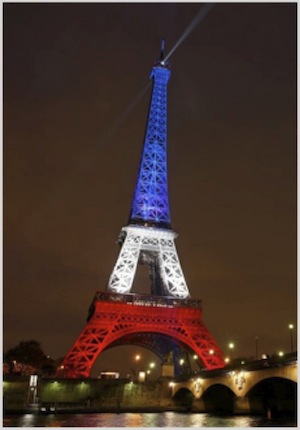 The world can change quickly, and last week it did. The most immediate and heartbreaking impacts of the Paris attacks were suffered by the victims themselves and their families, but from there the ripples of terror spread outward around the world.
The Paris events didn't happen in isolation. Recent bombings in Lebanon, Iraq, Mali, and Nigeria, plus the Russian airline disaster, showed us how far evil can reach. It isn't just ISIS: al-Qaeda is getting stronger in some places; Boko Haram continues to strengthen in West Africa; there is a resurgent Taliban in Afghanistan; and the list goes on…
In addition to the catastrophic human cost it exacts, terrorism has economic impacts. It misallocates resources, distorts prices, and prompts adverse government policies. We all...